Goodness, where does the time go!! The days have sped by and here it is the middle of November!
Our resident squirrel works constantly, finding seeds and acorns to store for the winter, and when I throw him a peanut, he usually buries it-ha! Here he or she is resting in one of the bird houses that he took over by chewing the opening to accommodate his size. He needs to work so he can make it through the winter.
When the early Christians heard of the Second Coming of Christ, some of the people felt no need to work, that they would just remain idle until Christ came. Paul in his second letter to Thessalonians, admonishes the idleness.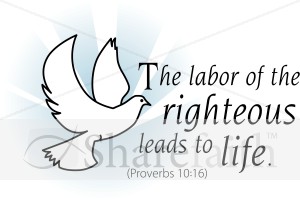 2 Thessalonians: 6-15
"Now we command you, brethren in the name of our Lord Jesus Christ, that you keep away from any brother who is living in idleness and not in accord with the tradition you have received from us. For you yourselves know how you ought to imitate us; we were not idle when we were with you, we did not eat any one's bread without paying, but with toil and labor we worked night and day, that we might not burden any of you. It was not because we have not that right but to give you in our conduct an example to imitate. For even when we were with you, we gave you this command: If any one will not work, let him not eat.
For we hear that some of you are living in idleness, mere busybodies, not doing any work. Now such persons we command and exhort in the Lord Jesus Christ to do their work in quietness and to earn their own living. Brethren, do not be weary in well-doing."
So what should we do? We need to be ever faithful in our wait for the Lord, doing good whenever and wherever we can. If you do not work outside the home, you are working taking care of your family just the same. Volunteering is a great way to serve the Lord while waiting. Hospitals need both men and women to volunteer and could not do without volunteers. You can also volunteer at Hospices. Visit the sick and home bound. There is always work for you do do. Pray to be enlightened as to where you may be of service best for God. I do alterations for others in our neighborhood. I earn a little pin money and I charge a small amount for my work, much less than it would cost at a dry cleaners. I like seeing people as I am pretty much home bound in the care of my hubby. And people appreciate any little extra I do for them. It is a great feeling.
God Bless and be productive while you are waiting on the Lord.
My Christian Heart to yours...